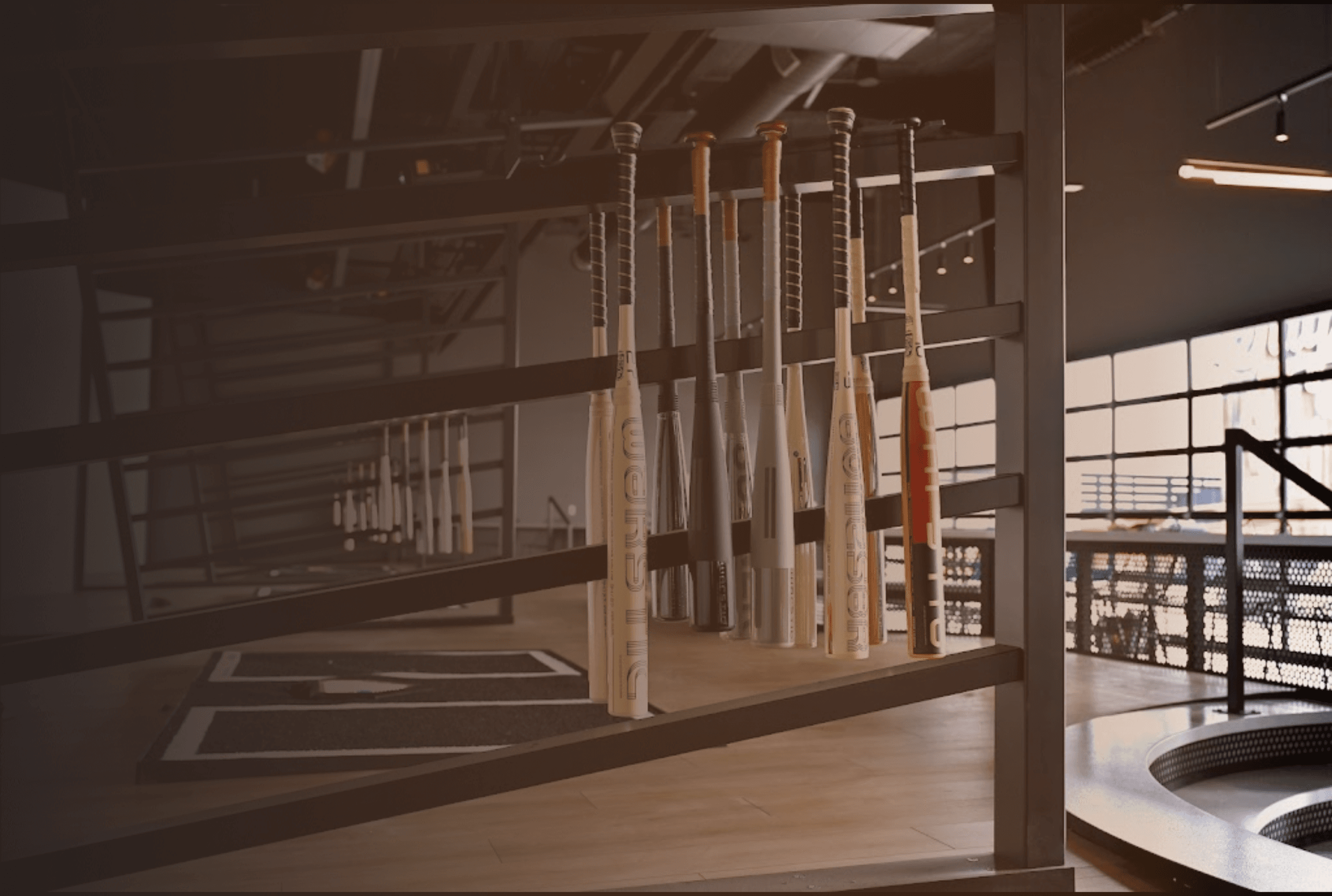 Reserve a Batting Bay in Katy, TX
Experience the thrill of batting like a pro with our 12 state-of-the-art simulated batting bays.
Book Your Batting Bay Today
Reservations are only available online up to EXACTLY 2 weeks out (to the minute). The maximum capacity for each bay is 12 players, with a total limit of 15 individuals per bay. To book further in advance or if you have a larger group, please visit our events page.

The only way to guarantee multiple bays next to each other is to book through our events team. If you have made multiple reservations and wish to move them next to each other, there will be a $100 fee if we are able to move the reservation, this fee does not count toward gameplay or food/beverage and other charges may apply.

This is not private event pricing, it is only for reserving a single bay.
Reservation Pricing
Prices are for a 90-minute reservation. Each bay accommodates up to 12 players. Prices do not include tax.
Group Friendly Pricing
Looking for an affordable and enjoyable time with friends and family? Our venue is perfect for larger parties! With our group-friendly pricing, the more people you bring, the more cost-effective your experience becomes.
Can't Find a Reservation? No Problem!
We have several weekly events, check out our events calendar and see what's going on at HRD! Otherwise, just walk in and enjoy great food and drinks!
Pricing and Bay Reservation FAQs
Our pricing is based on bays reserved rather than per person. Each bay can accommodate up to 12 players with a max of 15 people and can be booked for 90 minutes.

We charge a 20% gratuity on all groups of 10 or more.

No, we only take the credit card information to secure the reservation. We do not charge the card until the day of the reservation. Unless there is a no-show and we will charge the card for a half hour of gameplay.

The bay reservation includes access to a dedicated state-of-the-art simulated batting bay (No additional equipment needed) and a bay attendant to take your food and drink orders.

Food and drinks are not included in the reservation pricing.
Things to Know for Your Visit
Be Early, make sure you are here on time for your bay reservation.
Bay countdown timer starts at your reservation time, not at check-in.
Home Run Dugout is a cashless facility.
Dogs are not allowed in the bays. Only in our outdoor areas.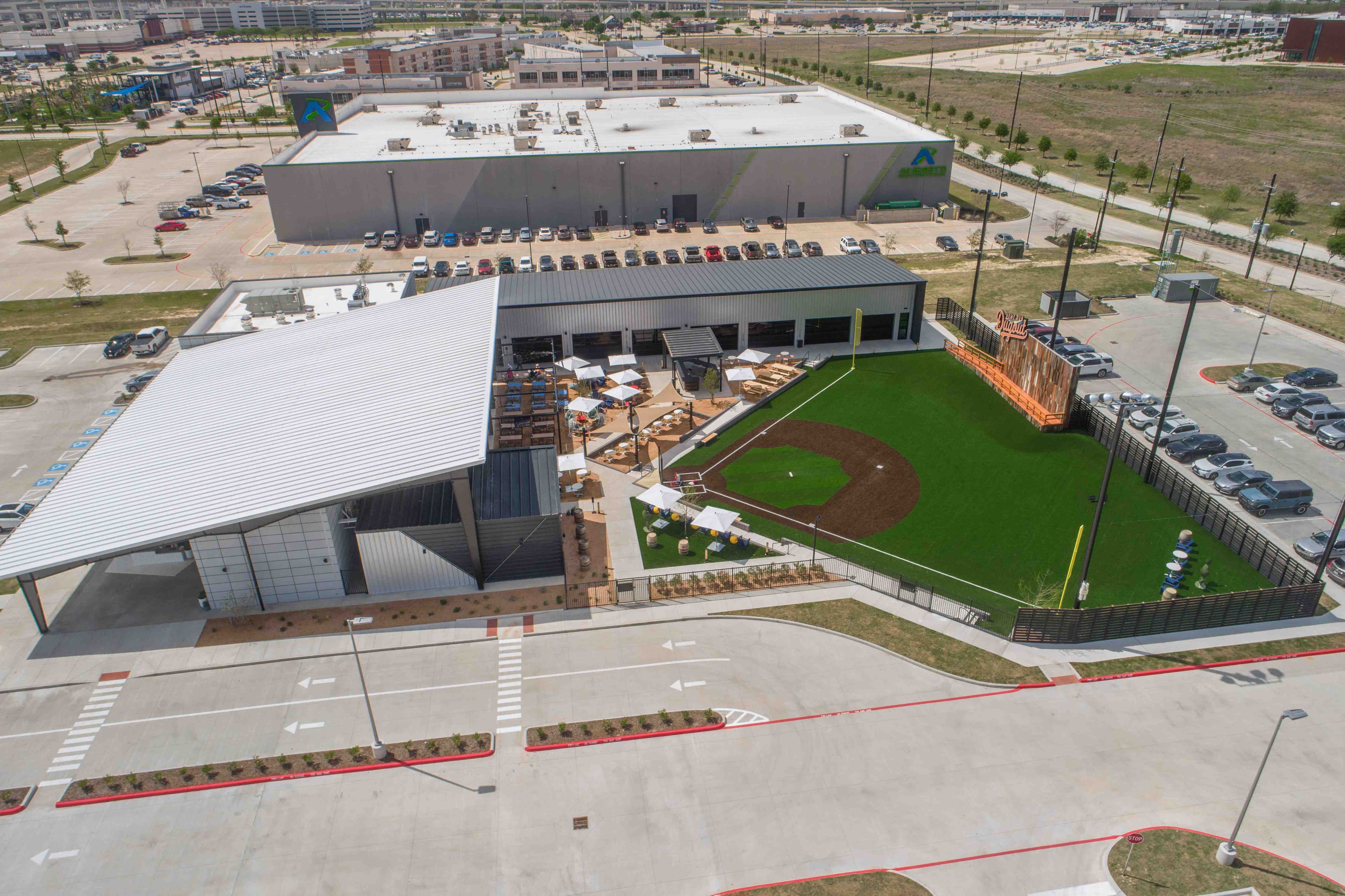 Hours of Operation
Mo-Th 11am - 11pm, Fr 11am - 1am, Sat 9am - 1am & Sun 9am - 11pm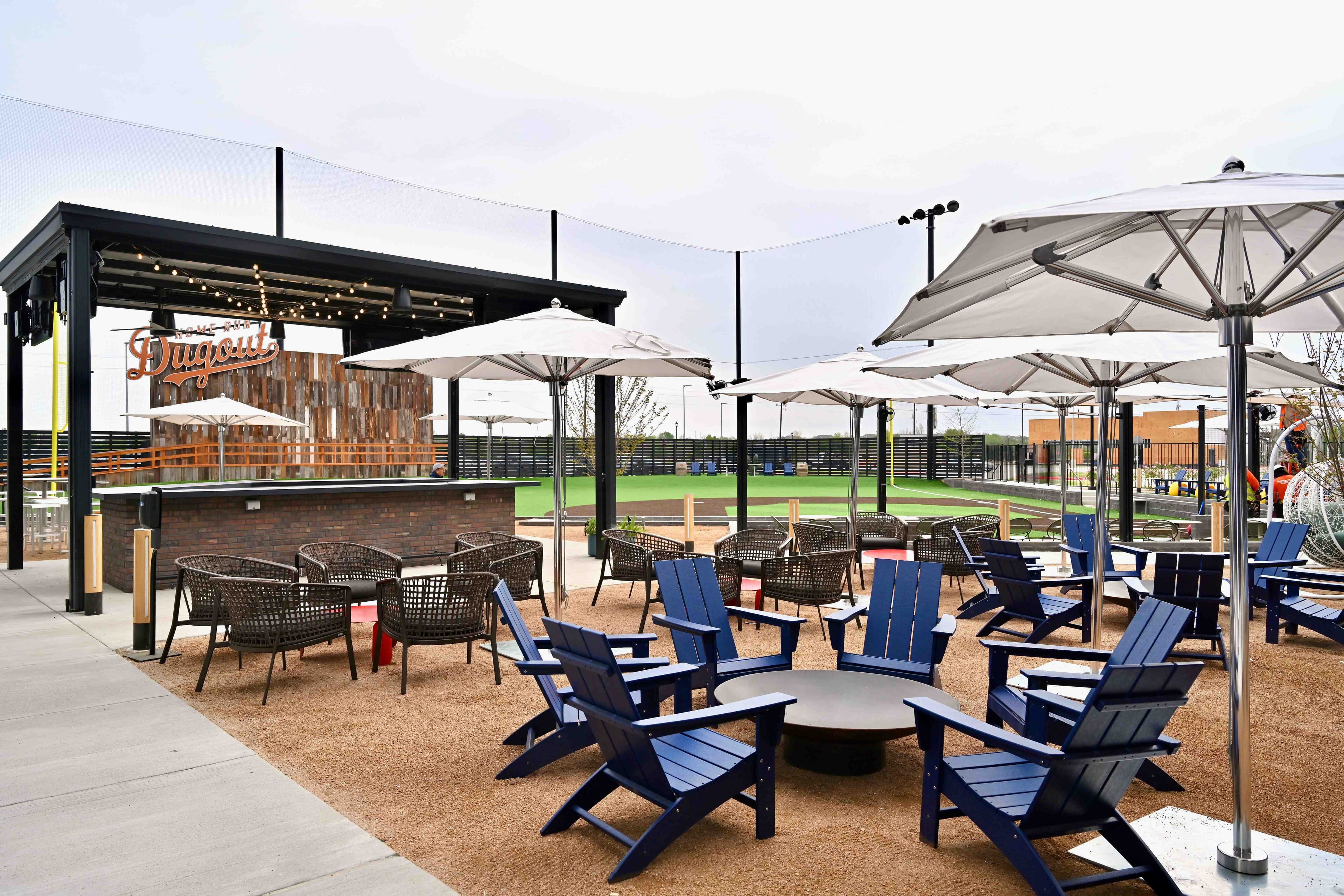 Location Details
1220 Grand West Blvd - Katy, TX 77449