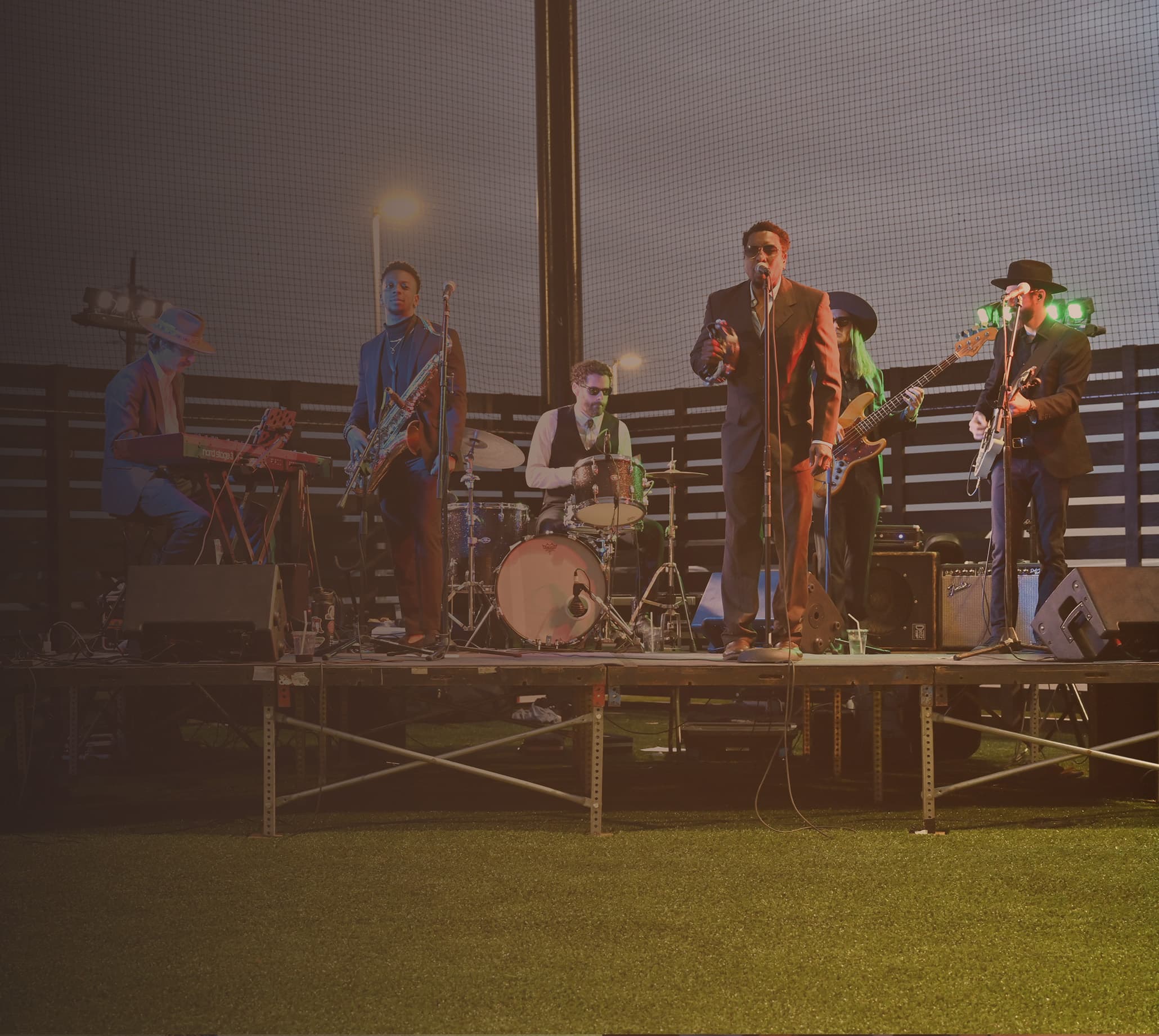 Your New Favorite Night Out
At Home Run Dugout, evening time is when the real fun begins. The atmosphere becomes vibrant and dynamic, with live music permeating the air and DJ sets hitting just the right notes. Bands of various genres grace our stage, adding a different musical flavor to every night and catering to every patron's taste. Meanwhile, the DJs know what to spin to keep the energy high and the people moving. The blend of live performances and expertly curated music creates a soundtrack for the night that's hard to beat.
Adding to the unique atmosphere is our beer garden. Set against the backdrop of our lit-up baseball field, it's the perfect place to chill with a cold beer in hand. The crowd buzzes with conversation and laughter, clinking glasses punctuating the air, all while a game plays out under the stadium lights. It's a place where baseball enthusiasts and casual socializers intersect, creating a unique community that embodies the game's spirit and the night's charm.
Then, as the clock strikes late-night, every Sunday through Thursday after 9 pm, we introduce our fantastic late-night batting bay deal. You can relish the thrill of the game, swinging for the fences at half the regular price! This offer makes the nights even more enticing and adds a new level of excitement to our after-dark baseball fun.
Finally, there's our 10th inning - a late-night happy hour that's become a crowd favorite. It's an extra bonus to an already fantastic night - a chance to enjoy your favorite drinks at discounted prices, all while the DJ keeps the beats coming and the baseball continues. Think of it as the grand finale to an evening full of fun, camaraderie, and the joy of the game. Nightlife at Home Run Dugout is genuinely a home run, offering an experience that's in a league of its own.